Classical Music & Dance
Carnatic music and Bharatanatyam have been an integral part of Indian culture for centuries. There is a certain relationship between the two. The mathematical precision of Bharatanatyam equals that of Carnatic Music measure for measure. Music and the dance merge like body and soul to offer the viewer a complete delight.
Carnatic music is a system of music commonly associated with the southern part of the Indian subcontinent. It is considered to be one of the oldest systems of music in the world; a very complex system of music that requires much thought, both artistically and technically. The basis of Carnatic music is the system of ragas (melodic scales) and talas (rhythmic cycles).
Bharatanatyam is a traditional dance-form known for its grace, purity, tenderness, and sculpturesque poses. It is a lovely confluence of Bhavam, Ragam and Talam coupled with Nritta, Nritya and Natya. Today, it is one of the most popular and widely performed dance styles and is practiced by male and female dancers all over the world.
Mrudula Naveen (Teacher for Carnatic Music & Bharatanatyam)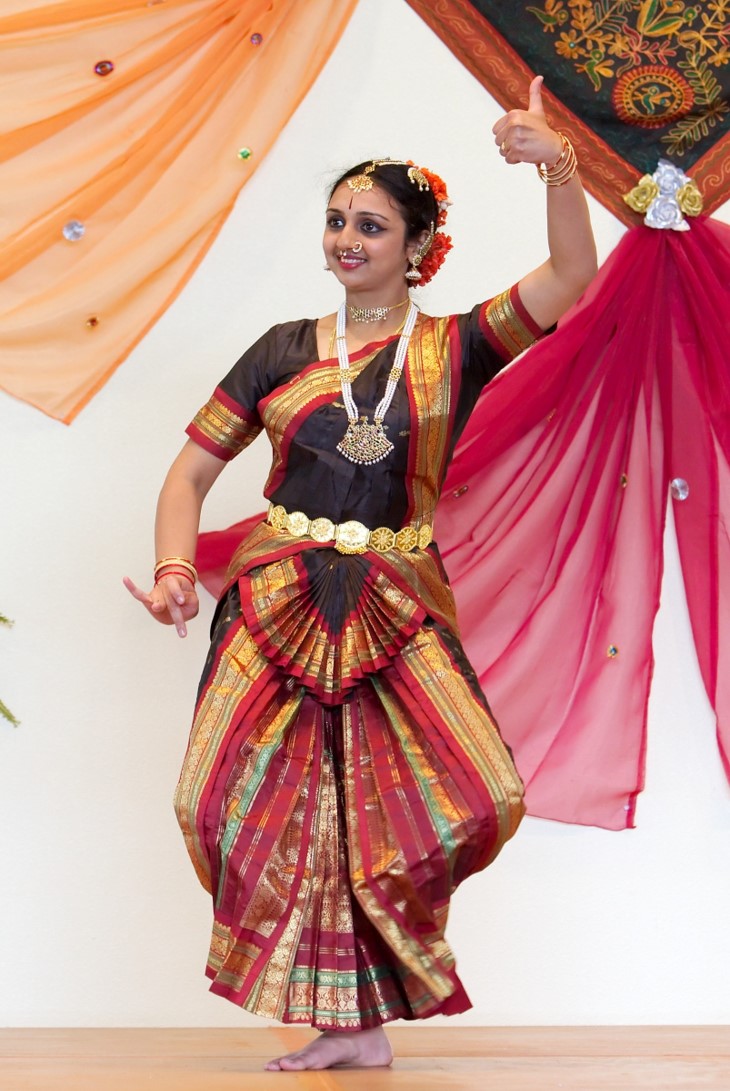 Mrudula's journey into the world of Carnatic music began at the age of 6. She is a student of Guru Smt. Padma Ganapathy, Thane (Mumbai). Performances include - maiden concert in 1999 in Thane, devotional songs in Bangalore, Chennai, Vishakapatnam and Mumbai; devotional concerts at Badrikashrama, Sunnyvale and Fremont temples(California).
She was initiated to the divine art form of Bharatanatyam in the early 1980's by her grandmother and parents, under the able guidance of Smt. Sujatha Ramalingam, student of Sri K. Adayar Laxman. Her first major milestone was her Arangetram, in Chennai, in May 1987. Subsequently, she learnt from Smt. Sugandhi Subramaniam of Natanapriya, Mumbai. For the past 30 years, she had the good fortune of learning the different aspects of Bharatanatyam, Nattuvangam, Natya Sastra and folk dances of India from Guru Smt. Rajee Narayan. She had the opportunity to participate in various solo and group performances in major sabhas in Mumbai and Chennai.
With constant support and encouragement from her parents and guidance from both Gurus in dance and music, she started a branch of Nritya Geethanjali at Thane, in 2001.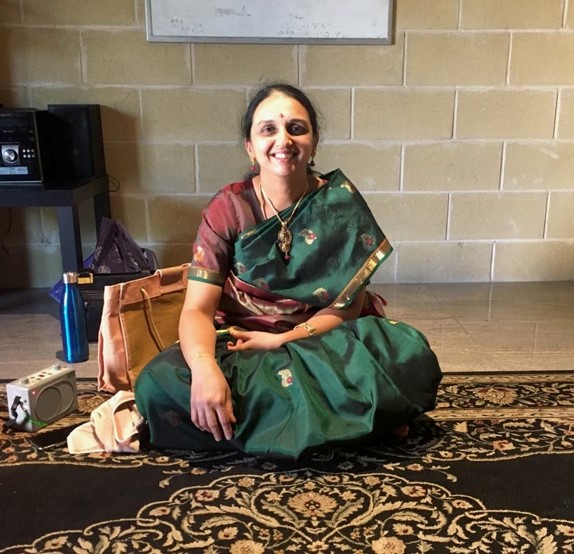 As a part of Sanhiti, a South Indian dance troupe in California, she participated in the San Francisco Ethnic dance festival and performed group folk dances on two occasions, thanks to Guru Rajee's training in folk dances. She also had the opportunity to perform solo Bharatanatyam during the Navaratri celebrations of October 2005 in Sunnyvale.
She has been teaching music and dance in the Austin area since 2007 and had the opportunity to perform at events at the Austin Hindu Temple, Sai temple, ICC Independence Day celebration, Swathi Thirunal Festival in Temple, Texas and more recently as a member of Srishti dance group (along with fellow dance teachers) for the TamilNadu flood relief fundraiser. She has collaborated with local musicians and her students have participated in fundraisers for AIM For Seva, a non-profit organization. Her students have also participated in temple events and competitions, community events and the South Asian New Year Festival.
The journey continues…